We're used to working in distributed teams at Cogworks with agency offices in London and Krakow and remote team members located across the UK, in Poland and as far as Colombia. 
Now, alongside the vast majority of businesses, we're almost three weeks into a company-wide isolation and in full-on 'working from home' mode and fortunately, it's pretty much business as usual.
We know that a forced change in working set-up may be causing a few issues for companies that aren't used to functioning in distributed teams, so we thought it might be useful to share some of our top cloud-based apps for remote working.  
Using cloud-based apps can not only make your internal process smoother but provide more flexible options for client communication. We've summed up our top 6 apps and tools for remote working. 
1. Slack 
Slack has been around as a communication tool for companies for a while now, and though it takes a bit of time to understand it's full functionality, it's a great way to encourage regular engagement for remote-working teams and say goodbye to client email threads with 20+ people cc'd.
Project Team Lead Katie says: "Visibility when working from home or remotely is key. Not just internally but across the whole project team (that includes the client!). Having shared Slack channels allows anyone to drop thoughts in or questions throughout the day into a place where everyone can see (and anyone is free to jump in and respond). It also means you and the client don't end up scrolling through endless email threads and potentially missing important information you need to progress with some work.
Slack helps us to work asynchronously. We are now more than ever working across different cities, countries and even time zones so making a call is not always an option. We're not a company that insists people must be up at 5 am just so they can give their daily stand-up report (so we're now using an automated Slack bot to help with 'stand-ups'). With Slack, we can drop a message in a channel or let someone know a task is ready to pick up and they can get onto it as soon as they're ready."
2. Zoom
Right now Zoom is being used by millions of new people adjusting to the limitations of social distancing. Exercise, art classes and cooking tutorials are among those you might find recently making use of the online conferencing software. 
We, however, have been using Zoom for our video communications for around 3 years now for internal meetings (like the Monday morning meeting pictured below) and for client meetings. As well as expected features like annotation, screen sharing and recording, HD video and Zoom 'rooms' make conference calls a breeze. 
If you haven't already joined Zoom, you probably will do soon - whether that's for a business meeting or dog yoga class is up to you! 
(As with any Cloud-based application, however, there are certain precautions you should take to ensure things run smoothly and securely.)
3. Trello 
There are endless project management tools and planners around now but for us, Trello has maintained its rightful place in our processes. There's also a multitude of blogs claiming to have the 'ideal' Trello board template - we say, find a format that fits for your workflow and adapt and improve when needed. Get it right and Trello can make your distributed team's life so much easier.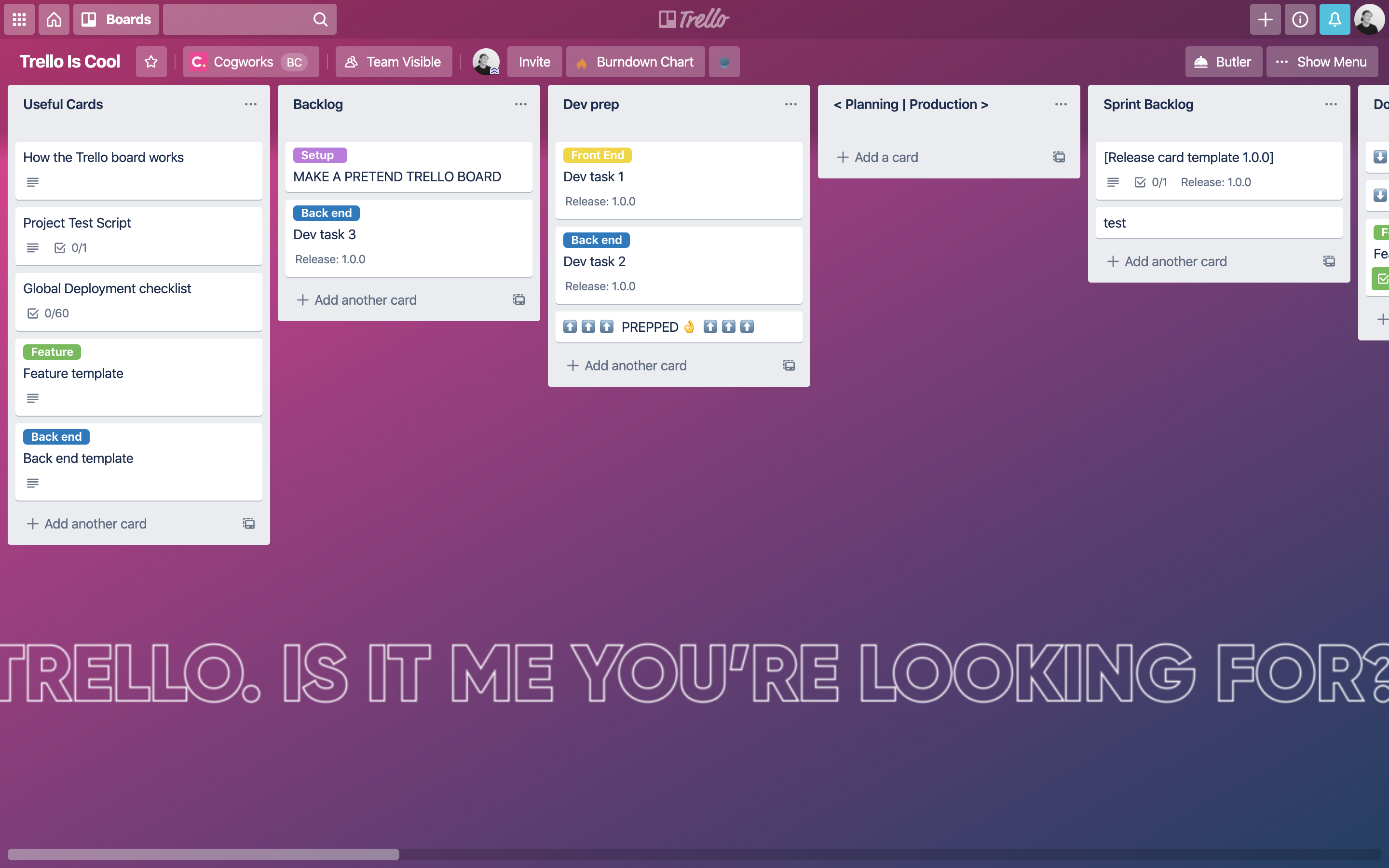 4. Figma
Following a move from multiple design apps to using just Figma, Creative Strategist Josh says: "For us, collaboration is one of the most important aspects in design. Whether it's with our team or with our clients we always try to promote a collaborative workflow, which is why we made the switch to Figma. 
Previously we have used lots of separate apps as part of our workflow; one for designing, another for sharing our up to date design files within our creative team, another for prototyping and feedback, and another for developer handover. With Figma we don't need to do that, it incorporates every aspect of this in one app in real-time. Not only does this benefit our creative team by being able to collaborate on a file at the same time, no matter where they are, but it makes sure our project team and client are present in one space with one file.
So, even when we are working in distributed teams the Figma app makes sure we're all constantly on the same page."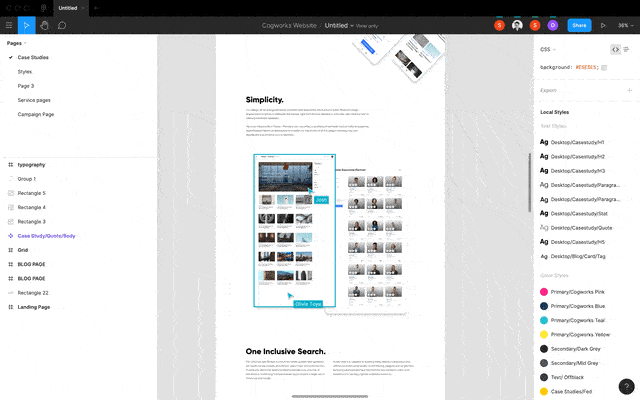 5. Google Drive & Apps
The G Suite is among the most popular cloud-based apps and storage options available now, for businesses of any size. 
As our project teams often include members from at least two countries, apps like Google docs, sheets and slides promote super easy collaborative working and file sharing no matter the location. Accessibility-wise, two-factor authentication increases security. 
6. Azure DevOps
A big part of our work is coding related and we wouldn't be able to maintain the high quality we do without a set of tools doing some of the work for us, so automation plays a big role by cutting out the unnecessary work. 
Cogworks CTO Marcin says: "We migrated from Bitbucket → Github and from Teamcity/Octopus → Azure DevOps a while ago and still continually try to discover new tools to help us automate. Our job doesn't end when the code lands in the pull requests section of every project...it's just the beginning! Thanks to Azure DevOps we're able to fire up automated tests for security, performance and behaviour related areas of our applications, and when releasing to production all we need to do is tag the release and it does the rest. 
It's essential when multiple developers are working at the same time, the whole team is aware of what's going on and what's scheduled. It's also very well integrated with Slack and Trello, so project teams are also notified of the process/progress of all actions.
The times of manual deployments and tests are over. Thanks to tools like Github Actions, Azure DevOps tasks (and some custom scripts & integrations), developers can focus on developing things and be sure that their work isn't breaking anything already established and deployed."
#StayHome