As a wise man once said, 'An investment in knowledge always pays the best interest'. - Benjamin Franklin.  (We're with Ben on this one). 
For a few years now, Cogworks have been using time at work for side-projects. (No, not launching a bakery, though if you follow us on socials, you'll know we had a stint with making purple beans and designing for a Vegan Bakery specialising in cakes for pets).
Joking aside, for two days each month, we use this time to address gaps in our professional knowledge and become more wonderful at what we love!
Away from side projects, a "typical" day at Cogworks will include a cycle of analysis and improvement, but our side-projects tend to direct us off-the-beaten-track and into the wilderness.
Projects generally intertwine with the company values and benefit personal or company growth in some way. Referring back to Cogworks values always helps to manifest a side-project idea that will be beneficial. We've shared a little on our values lately, but the full collection is as follows:
WorkHome
WorkHard
WorkWell
WorkBrave
WorkCreative


Why are side projects part of our process?
Our strategists, designers and developers are getting creative, addressing gripes with logical solutions and building self-confidence. Projects range from personal endeavours to collective ones, and the freedom to choose influences our ideas. Here are a few of our latest ventures. 


1. Makalu; The best browser for developers, testers and designers.

Team: Development. Design. Strategy.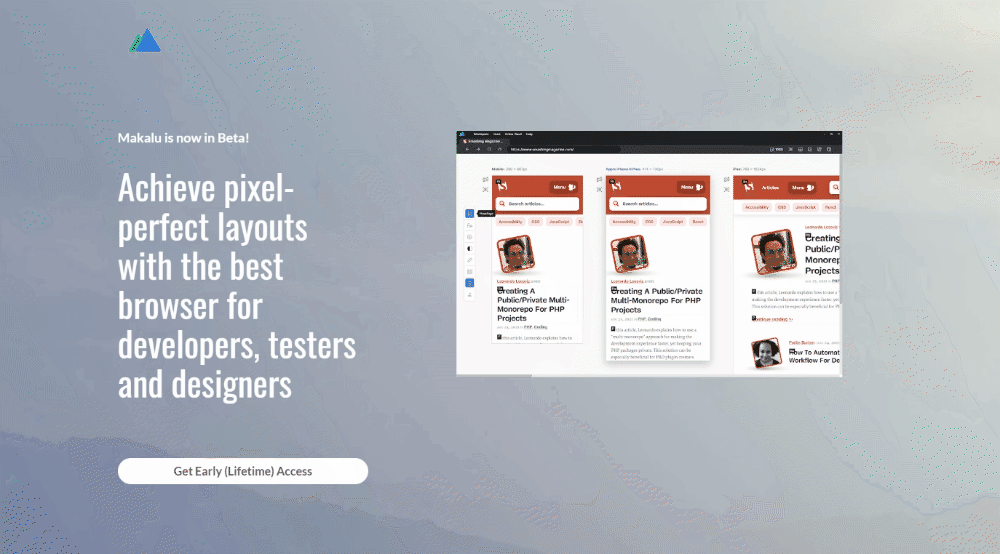 The development team created a browser solely for developers, testers and designers. Makalu.
The Makalu browser lets you build and experience responsive design. Built-in tools give you the superpowers to make your sites more accessible, use performance best practices, manage resources in the browser cache, and so much more.
We've spent months developing Makalu as an internal tool to help our frontend developers and testers. We need you to help us shape and evolve it to match your and your team's needs.
Join our Beta program, and we'll give you Lifetime access as a big thank you.
2. The maintenance dashboard. 
Team: development.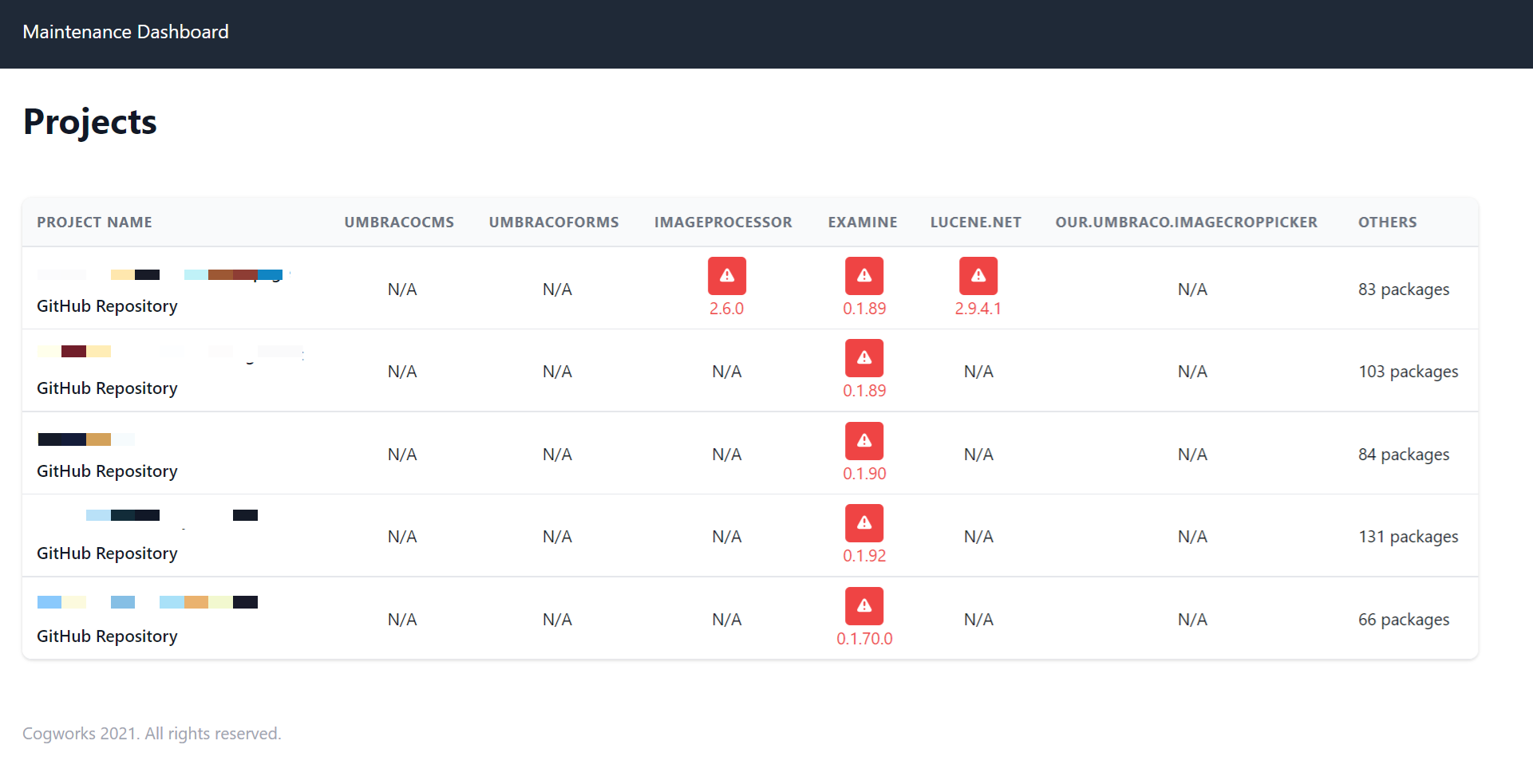 Building APIs allow us to get creative and, in this case, stay organised!
The maintenance dashboard built by frontend developer Wojciech Krzysztofik is a simple idea that helps a lot! The dashboard identifies packages within a project, the versions of those packages and the latest one available.
It uses GitHub API to fetch a list of Umbraco based projects. The Tech stack behind the app is express.js, Heroku and Next.js, and it helps us get a real-time view of where we are and where we can be. This type of API is a welcomed addition to our support plans where we help out clients stay secure and up-to-date! 
3.  Cogworks Essentials. 
We're pretty excited to bring developers a whole range of Cogworks packages to use on different types of projects. Each package is essentially an intuitive kit that will help developers get started without the fuss.
We're still adding to them right now, but feel free to check our kit for .NET development projects on GitHub. 
4. Cogworks Azure Search. 
This package comes from our drive to improve and automate processes to deliver high-quality solutions continuously. 
We use Azure and Azure Search on many of our client projects. This addition to our package family will help have a single convention for "talking" with the Search service, making project setups even easier.
Technically speaking, the package is a wrapper to Azure Search, which allows the easy set-setupAzure Search indexes and searchers and can be used with the DI/IoC approach (currently with support for Umbraco LightInject and Autofac).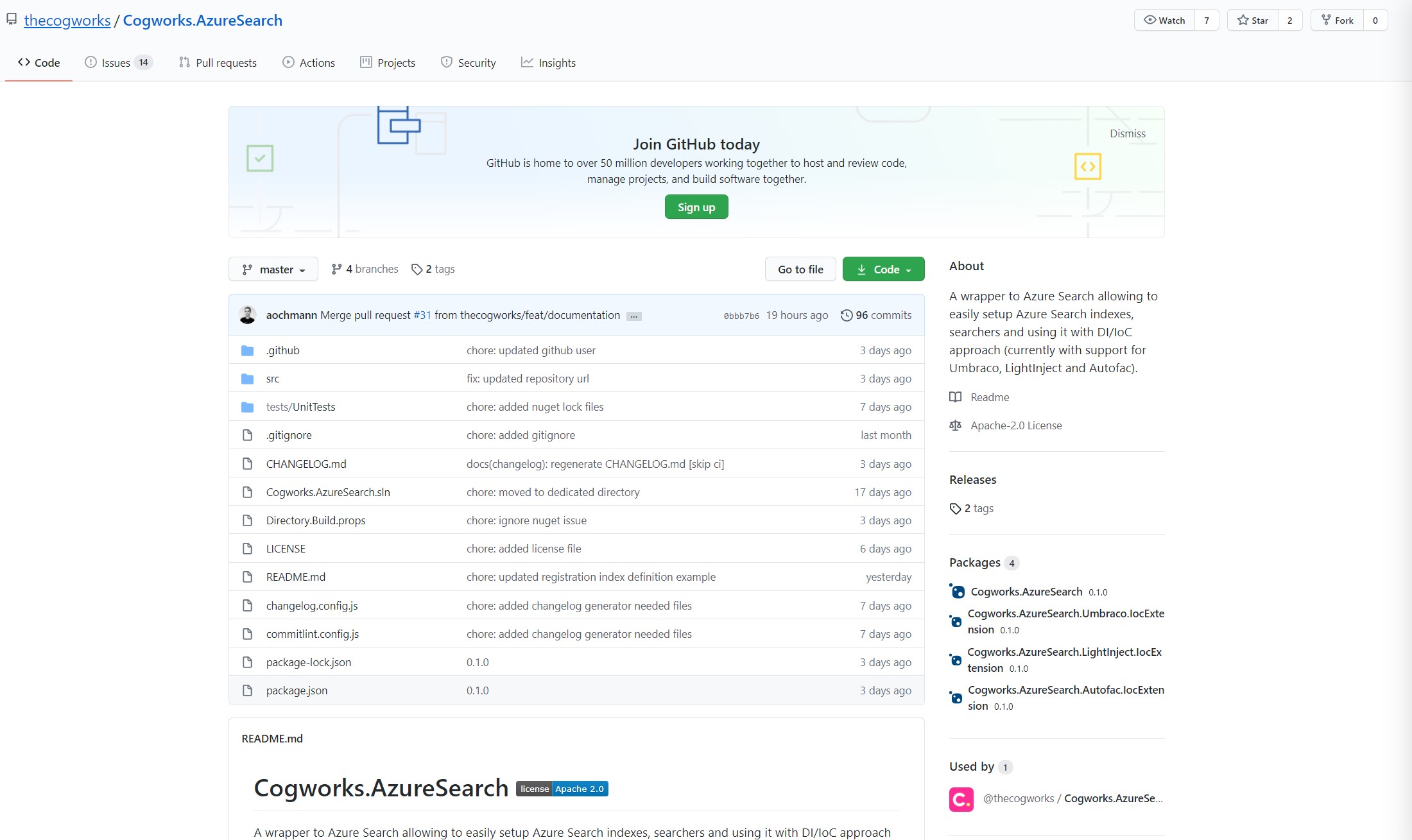 Our open source creation is available for download on Nuget.org and GitHub.
5. The process clean-up.
Team: Strategy.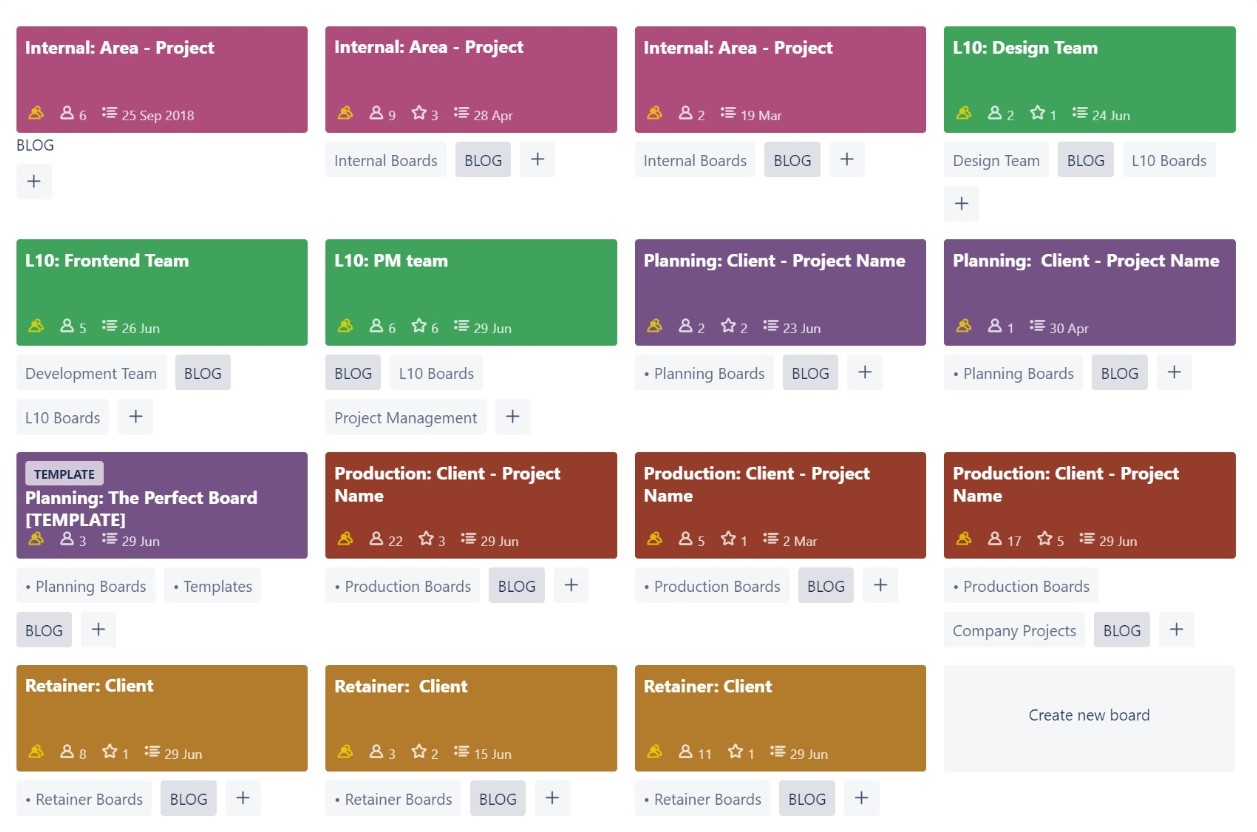 We cast our eye over our daily project management tool, Trello, and noticed we were drowning in unnecessary boards! A thorough spring clean and reorganisation of boards prompted a deeper look into our processes.
You can read the full story here.
6. Automations.

Team: Development.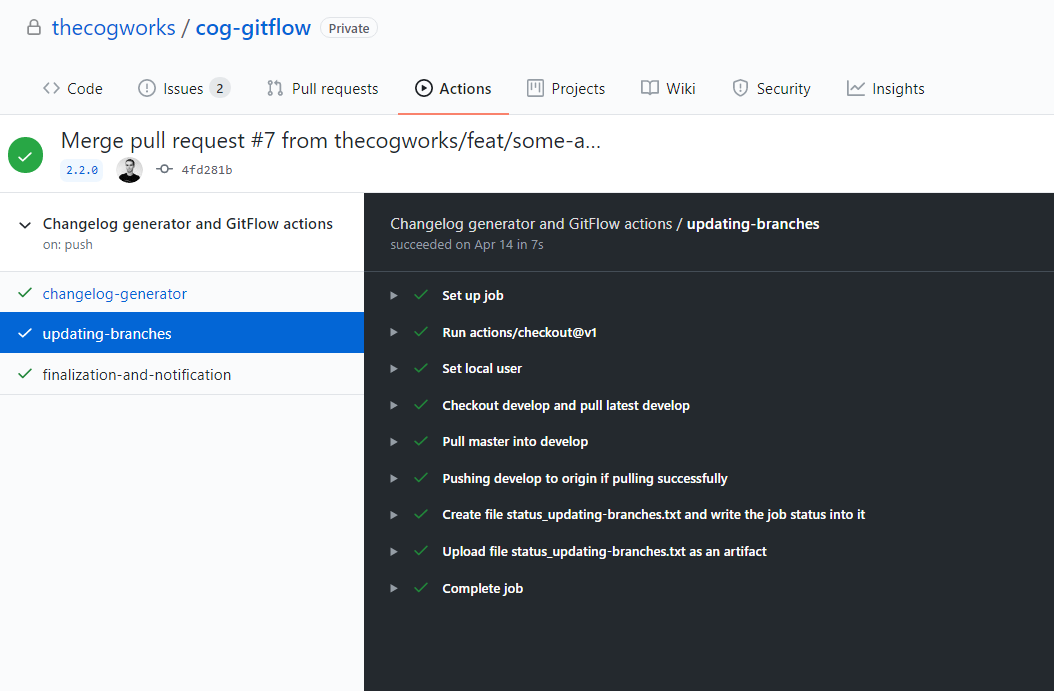 Developer Adrian is across a few automation projects at the moment. Pictured above is the Cogworks Automation for GitFlow, the automation that is helping the team to control incremental releases and produce changelogs which we share with our clients. He has also produced automation that looks after our code standards (letting us keep an eye on things locally and on CI/CD builds). 
7. Public speaking.


Team: Strategy
Project Manager Kasira formed an idea from her own experience. She noticed there was room for improvement in communication and confidence when public speaking at work. We're often taking the stage at conferences like the Umbraco festival, so POM (presentation of the month) was introduced as a fun exercise to become better speakers and get to know each other better. The idea is to chat about any subject of choice. So far, we've lightheartedly covered a few topics, including 'an introduction to my "unhealthy" obsession with crips'.
8. The blog. 
Whilst our time is a chance to develop and strategies... it's important for us to share our thoughts and what we know through our blog. The blog is also for developers, designers, and co-founders to put together real insights from their years of experience in the industry. 
Check out our CEO's summary of the benefits of cloud computing, our CTO's website performance analysis, or the development team's tutorial for developers on Azure DevOps.


What's next?
Every month we work on something new. 
Sharing our insights internally and externally wherever we can is what we're all about (it's all part of why we love open source CMS projects and communities like Umbraco, where contribution and ideas are always encouraged). That's why side projects are part of our process! 
Did you know that Gmail and Google Maps are the outcome of a side-project initiative too?
Cogworks.