Cogworks have been working with Umbraco since way back in 2008. A lot can change in a decade. In 2008 The Cogworks was still a baby. We were based in a tiny little windowless Covent Garden office, the Umbraco UK Festival was just a twinkle in Adam's eye and Anthony was busy experimenting with his hair colour. It was the heady days of Umbraco Version 4.0 and our development team were beavering away delivering quality code on a quality platform.
Fast forward a decade...

But of course, times change, and in 2018, Cogworks are now all grown up. We've moved into larger offices (with lots of windows!), Anthony has settled on one hair colour (for now at least), and Umbraco has upgraded to Version 7, with Version 8 on the horizon. 
Despite this, we still come across many websites on outdated versions of Umbraco. We've heard lots of reasons why a client has stayed on an older version of Umbraco, ranging from resource constraints to a lack of understanding around why staying up to date is a good idea. No matter what the reason, more often than not, the ramifications of remaining on an outdated version of Umbraco include reduced site performance, poor editor experience and security issues.
Now, there's a lot of things our development team don't agree on. They're constantly bickering about whether the Marvel or DC universe is cooler, and don't even get them started on which member of One Direction is their favourite. But there's one thing that they unanimously agree on; if a client is on an older version of Umbraco, the first answer is always: "upgrade them!".
So if you are mystified by Umbraco version upgrades or your current version of Umbraco is sitting and gathering dust, read on to find out why Cogworks are such advocates of using the latest version of Umbraco.
Improved UI
If you're currently on Version 6 (or even Version 4 - eek!) of Umbraco, then an upgrade to Version 7 will feel like stepping out of your trusty (now rusty) Volvo, with its wind-down windows and taking the wheel of a brand new customised Tesla.
The back office editor experience is markedly different from earlier versions of Umbraco. Version 7.2 introduced perhaps the starkest change to the Umbraco editor experience - the grid, otherwise known as "the stuff Content Editors dreams are made of". We love the grid at Cogworks, read how our content team have found it to be very helpful when delivering content campaigns in our 'zen of the grid' blog. The grid allows content to be added in columns and rows, a big change compared to the static content tabs and pickers of earlier versions. The grid contains predefined row configurations which correspond with the Bootstrap framework grid system, which means your Umbraco site designers will be happy, while editors will have greater flexibility and control over page layouts.

It's not just the grid that makes Version 7 so tempting. The overall UI experience is far more polished and sleek than previous versions. Version 7 and its following iterations saw the introduction of tweaks, including a progress bar that shows the status of a media library upload and a more obvious search bar to help search within listview child nodes. These may seem like small tweaks to the UI, but they make a mighty difference to the editor experience!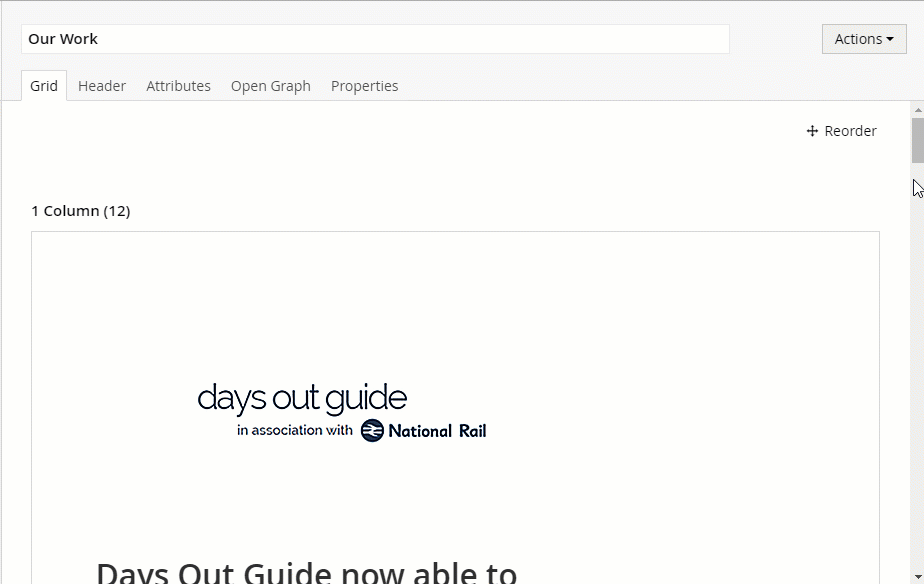 Better user management
Umbraco 7.7 saw the world's friendliest CMS get even friendlier when it comes to user management. A brand new user dashboard complete with user avatars has made managing multiple users far easier. We've seen this in action for ourselves on one of our client projects. Days Out Guide has multiple agencies working within their Umbraco back office, all with varying permission levels, which are very granular, with different agencies only having access to specific areas of the back office. In previous versions of Umbraco this proved to be very tricky to manage, and often our tech lead on the project, Callum, spent a lot of time clicking around in the back office to set or alter user permissions. So when we upgraded the project to 7.7 he breathed a sigh of relief.
The new dashboard allows for easy filtering, searching and sorting of user groups, makes bulk assignment of users to new or existing groups super simple, and inviting new users is now a breeze.
More complex user management including selecting multiple content and media start nodes for specific user groups has also been addressed in this newer version of Umbraco. And more granular permissions, such as allowing users' permissions to perform specific actions such as 'rollback' in specific sections of the tree are now far less complex to manage in the back office.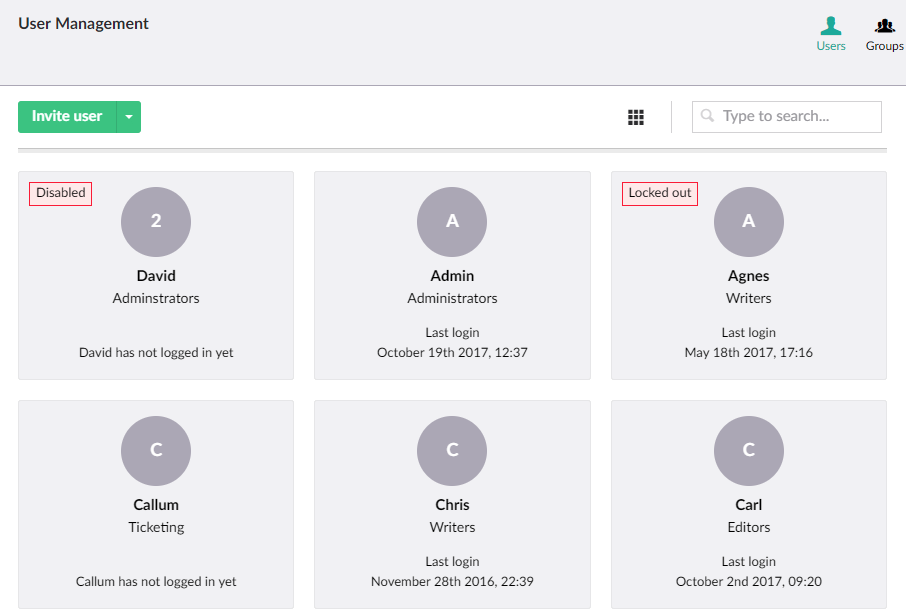 Content Templates
Upgrading Umbraco versions won't just have your development team breathing sighs of relief. Newer versions of Umbraco have continued to put content editors at the centre of their improvements. The introduction of content templates is just one of the nifty ways that Umbraco has made content editing even more manageable. If your Umbraco website is made up of multiple content pages with similar layouts then content templates may be the saviour you're looking for.

Content templates allow you to define a content 'blueprint' for particular page types. This blueprint can then be reused across the site. So for example, if most of your website pages consist of a header image and title, followed by body text and an image gallery, then you can set up a content template consisting of these elements. When an editor then goes to create a page using this template they will see these elements present on the page with dummy data that can be overwritten. We've found this feature has proven to be particularly handy for newer content editors - being able to create a new page with pre-filled data is much easier to digest than a blank page with no content.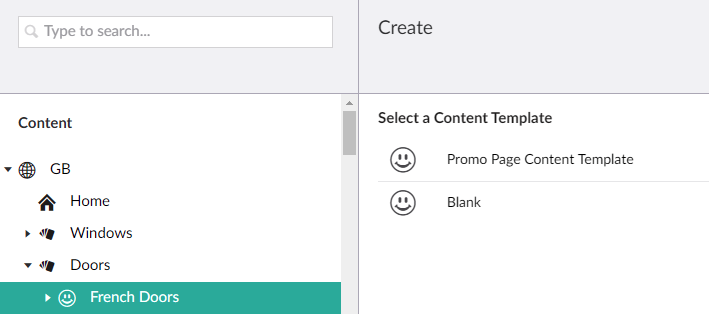 Security
As Umbraco grows so must the security behind the CMS. Later versions of Umbraco provide peace of mind when it comes to security. Version 7.0 and its later versions introduced core security bug fixes including blocking xhtml file uploads to the media library and introducing updates to user permissions so that newly created users cannot provide access to other users. Also introduced was the possibility to use 2 factor authentication, integrating Umbraco with OAuth providers. Keeping up to date with Umbraco versions is vital as key patches are released by Umbraco on a fortnightly basis, designed to keep your installation secure.

Coupled with general security improvements, version 7.5 of Umbraco introduced a shiny new health check dashboard designed to assist developers with their installation of Umbraco with a focus on site security. There are a number of checks that are built into the dashboard such as a HTTPs check and click-jacking protection checks, you can read more about what is built in here. What's particularly handy about the health check dashboard is that it doesn't just warn you if there is something not quite right, it also allows you to fix flagged issues with the click of a 'fix' button - making it even easier to ensure your Umbraco site is secure. An added bonus for more experienced developers or more complex installations is the ability to add custom checks to the health check dashboard.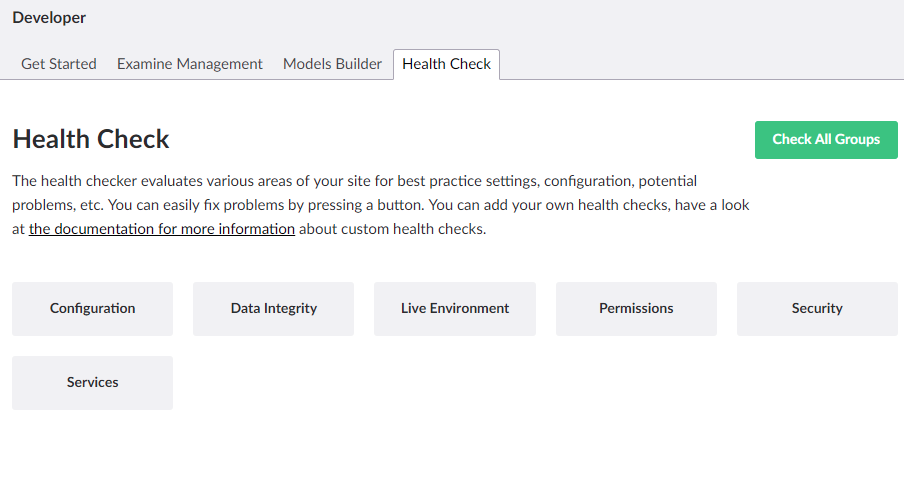 301 Url Tracking
Version 7 of Umbraco also introduced some handy new 301 URL tracking. In previous versions of Umbraco changing a node name would mean you had to manually create a 301 redirect to ensure users were led to the newly named page. Version 7 upped the game and node name changes are now automatically tracked and 301 redirects are created for you, easy peasy!
Speed
The Umbraco core is slowly being rewritten by Umbraco to ensure stability and speed. It is expected that by Version 8 of Umbraco the core will have been completely rewritten. With each version upgrade of Umbraco, performance bottlenecks are identified and fixed. Significant performance updates have included optimisation of large media libraries and UmbracoExamine performance optimizations.
So what now?
Better editor experience, improved security and speed, and new developer features are just the tip of the iceberg when it comes to what Umbraco V7 can do for you. We'd strongly recommend an upgrade if you're on an earlier version of Umbraco, particularly with V8 on the horizon.
Of course, not all site performance issues are version related, so if you're looking for developers to help diagnose your website woes then Cogworks' Umbraco Healthcheck is just the ticket. Our development team are ready to help you out with performance profiling, code and infrastructure quality reviews, best practice configuration guidance and if you're lucky, sweet sweet renditions of One Direction's greatest hits, so get in touch today!