Have you ever stopped to imagine the way the software we use could change a life? I believe it can and I want to share how the software I fondly refer to as Umbraco changed mine. 

It was late 2010. I was studying Information Technology at Bialystok University of Technology when Microsoft Poland announced they were looking for interns willing to travel across the country to evangelise Microsoft technologies. 

I was working full time in a local IT company at the time while playing in the university basketball team and actively participating in a range of local communities (not just IT ones). Despite having almost no free time, I was beginning to think seriously about the future and realised having this on my CV could help (I was also coming to terms with the fact my height meant I wouldn't make it into the NBA!).

So, I signed up to be part of the Microsoft programme and was sent to Microsoft's Warsaw office for a two day 'Train the Trainers' session, where Microsoft professionals introduced us topics such as:
Windows Live services
Windows Phone development
HTML5
Kinect SDK
Building websites using Umbraco CMS and .NET platform
At the time I was working as an ASP.NET / Full-stack / Mobile developer (it wasn't a fancy title back then – we were just forced to do everything!) so I went along mainly interested in mobile and web development.

What a mind-blowing experience it was when I saw Umbraco for the first time , especially as I hadn't been keen on CMS and web development before then. It was like a scene in the movies - love at first sight! 

One click after another, document type by document type - XSLT, templates, queries, membership…I fell more and more in love. It was introduced to us as a simple CMS, tailored for developers and clients needs and easy to extend (and still is to this day). This then, combined with the new Umbraco identity really changed my point of view of web development. 

Before this, anyone working on a custom agency CMS system would understand the struggle. We'd constantly be telling clients 'we will do better' or 'we'll handcraft it to suit you better' but it was not easy. After the training I came back, fired up a WebMatrix project, built a site for my friend using Umbraco and showed it to my co-workers. They were amazed! 

So, I chose Umbraco and HTML5 as my weapons of choice and successfully transferred my knowledge to hundreds of young and ambitious students across the country. Meanwhile, I saved a huge numbers of hours on projects by using Umbraco and extending it for a wide range of projects. 

After a year, together with my future co-founder, we decided to start our own company and focus solely on offering Umbraco and mobile development services.

We decided to focus on the mobile market, as, at the time it was 'the year of the mobile.' We believed cross-platform HTML5 mobile applications would become the future of app development and so we started an internal project – a cross-platform conference app for conference centres. 

We also carried on  creating multiple projects, using Umbraco as the base for a range of situations.

However, right before we finished our conference product one of the biggest IT companies in Poland started their own cross-platform department and used most of our ideas - but with a budget several times bigger. It was then we decided to focus 100 per cent on Umbraco development and move away from the cross platform HTML5 world.

I had a friend who was looking for a company able to deliver Umbraco projects for their customers - they were a 'big fish' in the market and always up for a challenge, we started on our largest - and worst - Umbraco project ever! 

Picture as many bad Umbraco practices as you can think of and you will be somewhere near the solution we provided! We worked for a year chasing deadlines but we somehow delivered,   and it is still working to this day. It was the best lesson, as much as we're ashamed of the less than clean code, we are still proud we delivered something that no one was able to deliver back then. And with an army of two!

We then became connected with a PM in a UK Umbraco agency and began working together on projects. The local Polish Umbraco market was still non-existent, despite customers looking directly for Umbraco developers. This became our main business model. Find an agency outside of Poland with customers wishing to use Umbraco. This allowed us to work with agencies across the globe, extending our skillset and knowledge of Umbraco and how to run our own business.

Which brings me to the final part of the story - when my Umbraco path crossed with The Cogworks. Prior to The Cogworks opening an office in Cracow, I had began running local Polish Meetup groups focusing on Umbraco. I was trying to find like-minded people whilst measuring if our evangelist activity in Microsoft's programme had brought any results - e.g. if there was now a substantial number of Umbraco developers across the country. As it happens - it didn't! There were multiple .NET groups in the area, but even in the largest group only one or two developers had heard about Umbraco.

I've always believed in the power of communities and people. For me, it's not a mask or an opportunity to promote myself or the system I use. I decided the only way forward was to change my approach and focus on building the Umbraco community here in Poland. So when Adam Shallcross (Joint CEO of The Cogworks) announced the First Poland Umbraco Meetup in Cracow in April 2015 a new opportunity unfolded. I attended the Meetup and just like that the circle closed.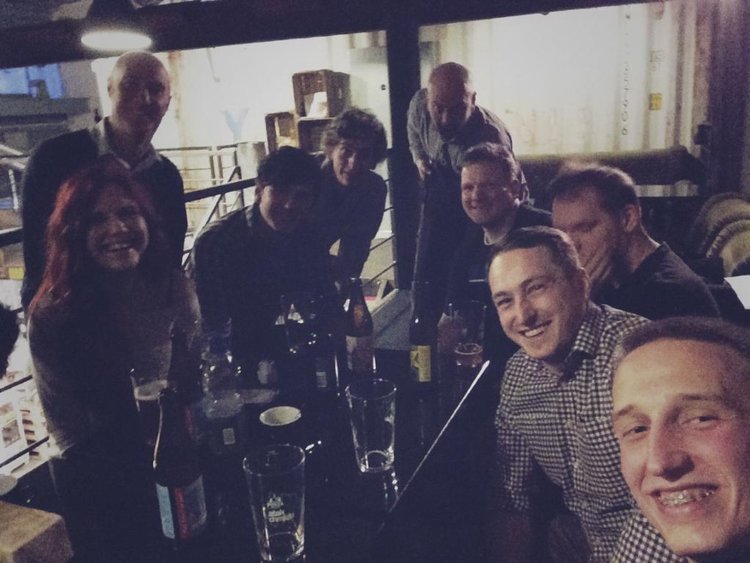 A year and a half later, after participating in the Umbraco UK Festival 2015 and Codegarden 2016, I joined The Cogworks and am now working with Adam to continue my mission to make Umbraco more popular in Poland and offer new opportunities for all. 

So, why I am sharing this personal story with you all? I want to encourage you to believe in your visions and dreams. The power is in the Umbraco community and anyone who feels it will confirm it to be true. For those who attended last week's Umbraco UK Festival and saw my 'Community Driven Self-Development' talk you will know exactly what I mean (and for those who missed it, keep your eyes peeled for the video). 
Even the chief Umbraco Unicorn, Niels Hartvig (Umbraco founder) mentioned in his keynote speech: "it's about people, not technology!". This sentiment even carries through to the first sentence in 'The Rational Guide to Building Technical User Communities' by Dr. Greg Low,  a book that I decided to give away during my talk.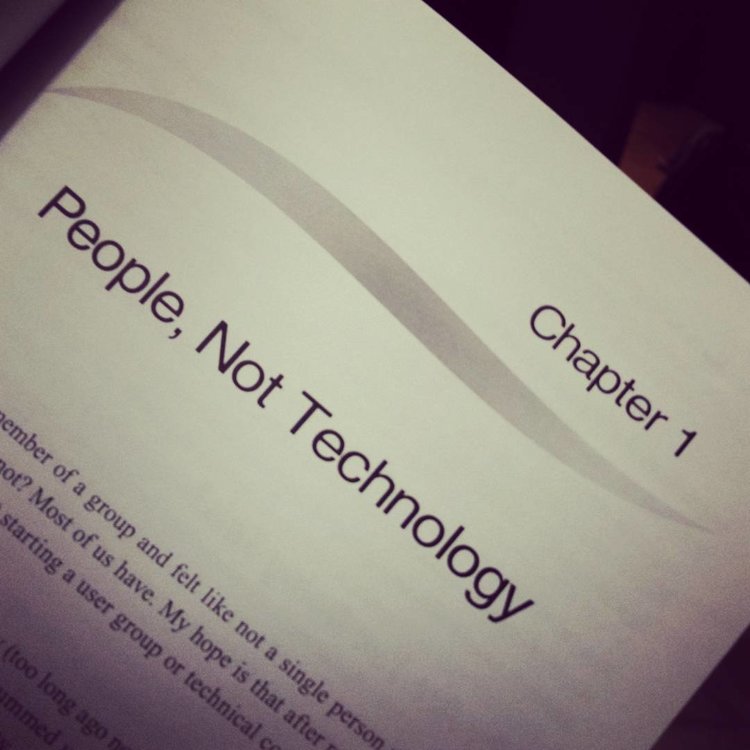 So, if you want to learn more ways to be happier in your own life and are based in Poland, why not come along to the next Umbraco Poland Group Meetup in Warsaw this Saturday 12th November and join the Umbraco movement. I promise you, from the moment I began to believe in the power of the Umbraco community right  up until I lose my mind and switch to programming in Java, I will be using and evangelising Umbraco now and forever, wherever that may be.
See you at Umbraco Poland Group meeting this Saturday! 
Time: 6:30 PM
Address: Hacklag Warsaw, al. Jerozolimskie 81 (Central Tower, 20th floor)
To find out more or RSVP: Please see our Facebook event or Meetup group.