Is your Umbraco site running as efficiently as it could be?

Our health check comprehensively answers this question by taking a thorough look under the "hood" of your website, identifying your Umbraco website pain-points on everything from front-end to backoffice, so we can report back and start improving.
As one of the original Umbraco Gold Partners, we have been powering up Umbraco websites for years to get them working as they should.
What is an Umbraco health check?
Our Umbraco health check makes sure your site is performing as efficiently as it can be. By completing a series of tests on all areas of your Umbraco site, we can assess where it's struggling and what Umbraco support you need.
Our experts look at:
- Front-end (test on current desktop and mobile browsers, HTML, images, JavaScript, Gzip compression, cache headers for static content, web accessibility)


- Back-end (project structure, code in views, defensive code, image processing, strongly typed models, usage of content service, usage of UmbracoHelper, cache, content queries, usage of Examine indexes).


- Umbraco backoffice (document types, data types, content structure, installed packages, Umbraco custom sections).


- Performance profiling (general profiling, hot spots analytics, hot spots fixes).


- SEO (meta tags, keywords, headings, robots.txt, sitemap, broken links).


- Infrastructure (hosting, database, version control, logging, monitoring, scalability, Deployability, Automated testing).


- App architecture (visual studio project, console applications, scheduled jobs, integrations).


- Code quality (solution structure, naming, methods design, class design (SOLID), exceptions handling, testability).


At the end of your Umbraco health check, you will receive a complete report about the status of your Umbraco website indicating any actions that may be required.
Umbraco health check in action.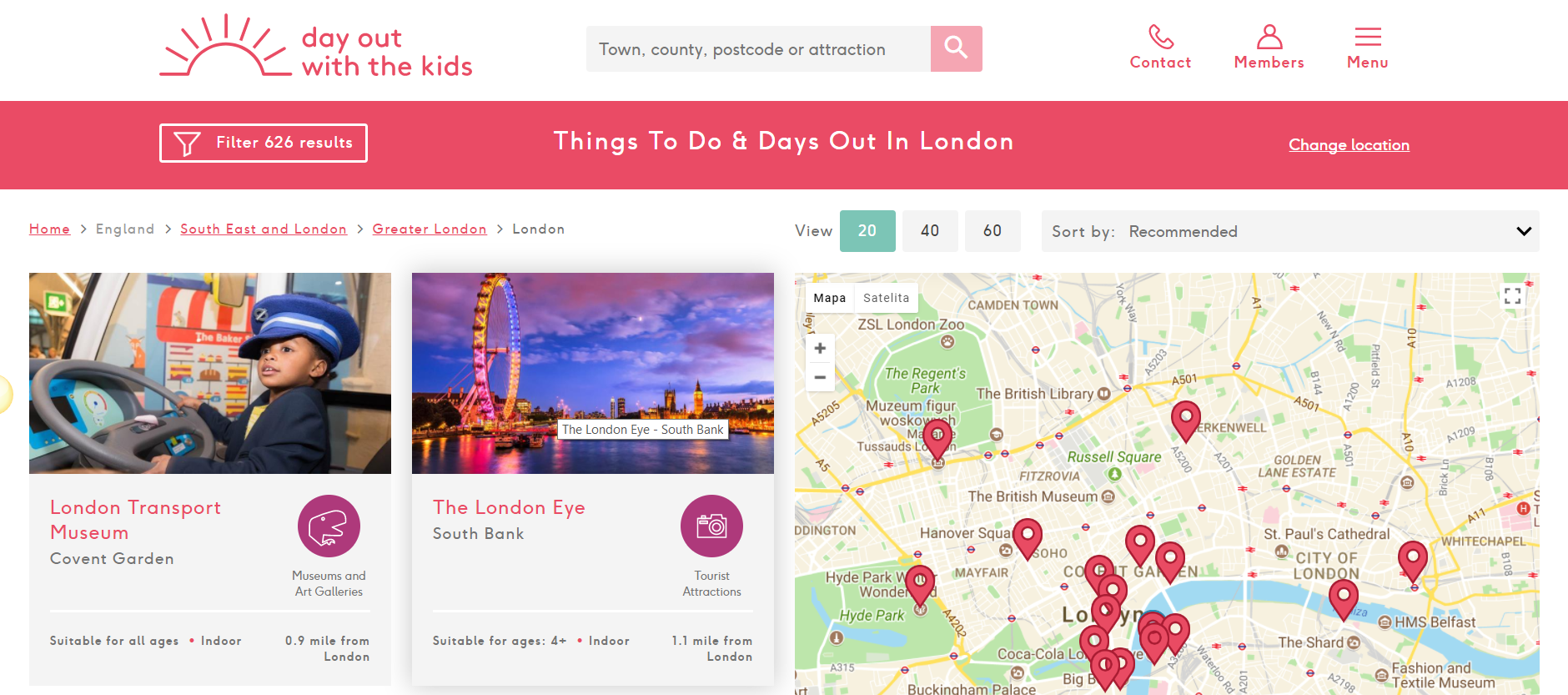 One of our Umbraco health check clients is Day Out With The Kids, a website that has thousands of family day out ideas in the UK, including adventure activities and attractions and has more than 26 million site visitors per year. 
Here's a run-down on some of the key takeaways from their Umbraco health check:
Before the health check - what seemed to be the problem?
The website generates a few million page views every day and was running on two large dedicated servers (8xCPU and 16GB of memory each), in a load-balanced environment. 
During peak traffic times, editors were not able to publish content; the backoffice was very slow. When the site could publish, the front-end would grind to a halt for users...
Health check report- the results.

Having received a copy of the site and database from the client, we proceeded with our Umbraco health check which lead to us providing a comprehensive, 26-page report.  
Every Umbraco health check provides a set of recommendations split into three priority groups: imperative, important, and recommended. 
In this case, there were several minor issues, but the major problem pointed to the configuration of the load-balanced environment.
Working with the results.

- We recommended the project should be moved onto cloud infrastructure for more stability of the load-balanced environment, options for self-maintenance, scalability options, better apps management and much more.  We made a move to Azure, starting with fixing the configuration issues, taking careful precautions by introducing a set of automated tests that notify us when any parts of the site were affected by us deploying fixes.

- We utilised Microsoft Azure Web App slots to deploy our sites to a pre-production environment for final testing. We flipped it to the live version when we were ready, allowing our team to deploy with zero downtime (in other words, no outages to a very busy site).

- We recommended splitting the production environment into two (a front-end and backoffice). To assist with their slow backoffice we configured it as the "master" web-head so that all content changes automatically reflected on the front-end. Microsoft Azure configures front-end and backoffice as two separate sites; the front-end accessible for all users under the main domain, and the backoffice held under a separate domain and used by content editors only.

- After launching the site on the new infrastructure, we noticed some issues with performance. To be able to maintain such a high volume of page views, we autoscaled the Azure Web App to ten machines so the website could handle the heavy traffic. Azure lets you scale "up" and "out" as and when you need it. This is the cost-effective, cloud version of moving your non-cloud website to a bigger server, creating multiple copies of your site, and adding a load balancer to distribute the demand.

- After more investigation using the Azure Diagnostic tools and Application Insights, we noticed a legacy issue with the Umbraco Examine index configuration.  One quick fix and smooth deployment later...the site purrs along beautifully on two machines (S3 instance on Azure - 4CPU and 7GB RAM) with the processors at around 20%! Take a look...
If you've got concerns about your Umbraco website (or just want to improve it further), why not get in touch on the form below to speak to our team of experts in strategy, design and build.