Recently awarded the no1 CMS in Europe and the United Kingdom according to G2, here's why Umbraco isn't the answer to everything.
Umbraco is a content management system.
Umbraco is a Content Management System and a really good one, too.
People's Choice recently awarded Umbraco as The best open source CMS 2023, while G2 has recognised Umbraco as a leader in Europe and the United Kingdom (specifically, a leader in Europe for Enterprise solutions).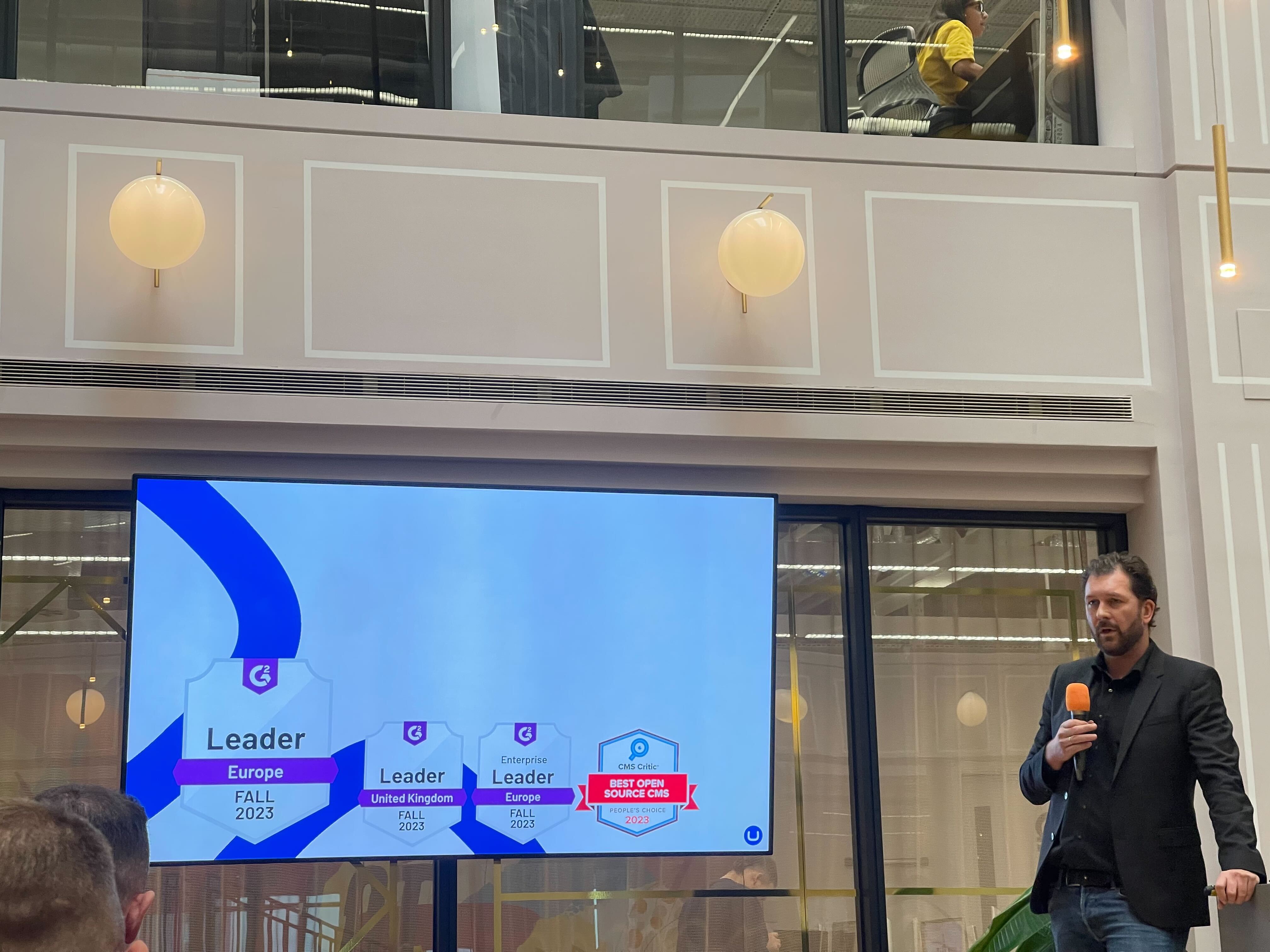 Source: Cogworks at The Umbraco Partner Summit 2023
For a deeper dive into Umbraco's position in the marketplace, you can check out the G2 comparison report alongside the marketplace's top contenders.
Umbraco is not a CRM, ERP, or CX platform, and that's okay.
Umbraco integrates effortlessly with business-critical systems CRMs to minor integrations your brand needs.
The Umbraco marketplace is packed full of 300+ integrations that create a seamless end-to-end user experience, but when the marketplace doesn't have what you need, we build composable, future-proof APIs and middleware that continue the smooth user experience so you can't tell where Umbraco ends and the integration begins.
Sadly, nothing lasts forever; marketing tools become outdated, APIs depreciate, and our software becomes read-only. With Umbraco at the centre, our clients benefit from the flexibility to change their technology requirements when things run their course, allowing brands to chop and change chosen technology as the landscape shifts safely.
Umbraco and Composable DXP
Umbraco is a Gateway to a composable DXP journey.
With its vast library of free and paid integrations, it can seamlessly connect your preferred tech and tools so you can set up fast, get to marketing and see ROI quickly, and because it plays well with others, brands can choose their "dream" stack.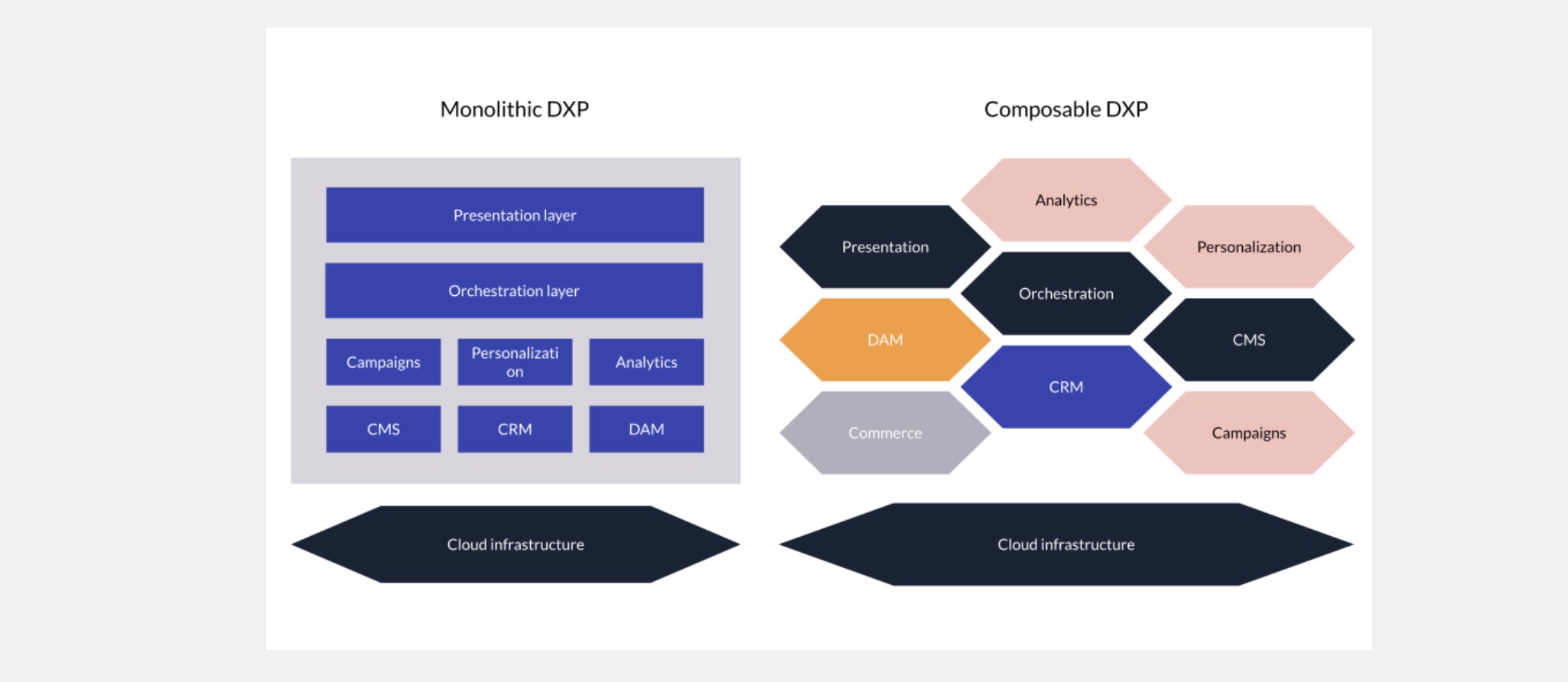 Source: Umbraco.com
As an Umbraco Partner, we help clients scan the marketplace and choose between various leading technologies, focusing on how to meet core business needs. Our approach to development, making a "final" choice about your technology stack, isn't ever final. Built composably, your overall stack could change from one week to the next if you wanted to.
'The CMS that fits you.

Not the other way around' - Umbraco
Umbraco within a headless and composable architecture.
The use case for using Umbraco in headless mode depends on a brand's needs; only some people need a headless architecture.
Traditionally, headless may sometimes be best-placed for brands with a heavy omnichannel presence, but headless can be a tool to shave off unnecessary development costs, powering up efficiency and innovation for brands.
With a long-term view, headless paired with composable architecture can help brands rapidly change the look and feel of an application across technological ecosystems, persona groups and devices with minimum disruption to operations!
Umbraco is a friendly content entry point, a CMS combining all your chosen digital experiences.
Umbraco Partners helps you pick the right tech now and for the future.
Whether it's ecommerce, product management, search, personalisation, headless or cloud solutions, we can help you start with Umbraco and select the best solutions on the market that work for your specific business needs, resulting in a stack that doesn't tie you down, but elevates your brand.
Get in touch to see how Umbraco can start something great for your business.
Cogworks.