We know that business communication has a time a place and most importantly, a purpose. With the right tools, we can find the right place to start talking (and get a response ;)) 
Cogworks has been a hybrid of face-to-face talkers and remote-workers (dotted between London and Kraków) for years so we're accustomed to both office and remote life. With a considered set-up, applications can emulate face-to-face communication and eliminate distractions.
Here's our pick of the best five applications for effective communication for remote work:
1. Slack 
Coined as the smart alternative to e-mail, Slack lets you inject your company projects and personality (securely) into its features to give you the ultimate notepad for your team and your clients. Here are some pointers to ensure you're as chuffed as we are that we clicked install years ago.

Tips:
For quick responses to uncomplicated questions, create channels that surround the area of your business and invite the right people. (Well thought out channel names and members means less irrelevant notifications).





Implement channels and use them with intention based on projects and company values.




Decide on a standard naming convention for channels and update the channel description so everyone is clear on where to start chatting.


Connect your slack with #

OfficeVibe

to collect valuable team consensus in a frequent yet simple way whilst keeping interruptions to a minimum. Feedback is gathered with an emoji or a click designed to measure team thoughts alongside company goals and values.



For an impromptu chin-wag, integrate

Zoom

and use the "/zoom" command to start a meeting with one person or an entire department in seconds.



With a simple status, communicate to the team. You can adapt your workflow as situa

tions adapt around us. Recent updates for our team have included "childcare/teaching" to better reflect the changing circumstances in the UK. 



For Agile teams, you can push through blockers with slack-style stand-ups using the

lightning bolt icon

to standardise how you collect requests from the team. (Here's how this automated function could display in your team channels).



 
Schedule these daily on specific team channels so that you don't have to rely on meetings and the team can report back asynchronously. 
2. Trello
Trello is a real-time collaboration tool that allows you to quite literally look at the bigger picture. 
Imagine a panoramic view of your project with a visible start and end goal mapped out on your screen. 
Not only is Trello a giant project management whiteboard used for time-tracking and assigning tasks, but it's also where the team talk detail. This example board shows the stages of a project left to right. Each card will host a separate conversation guided by a good title and description.
As a project adapts...so does the Trello board. Cards are added, moved forwards, backwards, up or down in real-time - perfect for an agile way of working.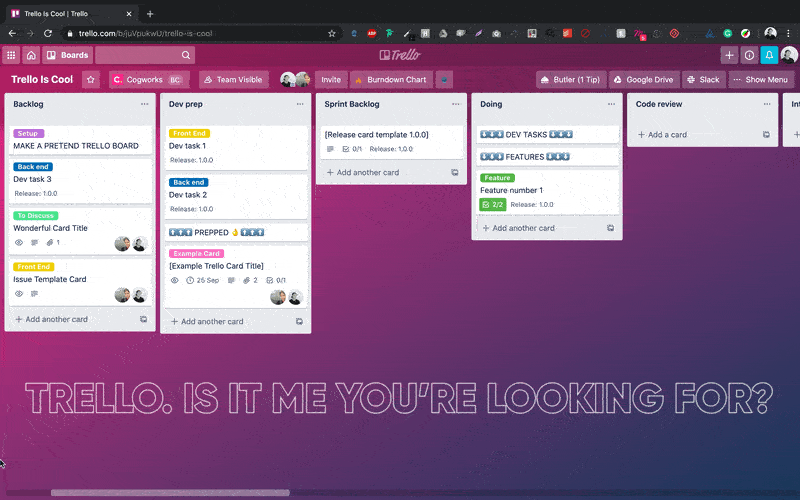 The friendly user interface helps to simplify an otherwise complex project, whilst the infinite customization options known as power-ups, allow our developers, designers and project managers to better communicate project stages. 
If you're the type of company that likes to stick ideas onto your office walls...Trello might be your digital solution.  
Your digital Post-it (or card) is a place to store and communicate those big ideas in your preferred format; whether that's a comment, file, or integration with a favourite power-up.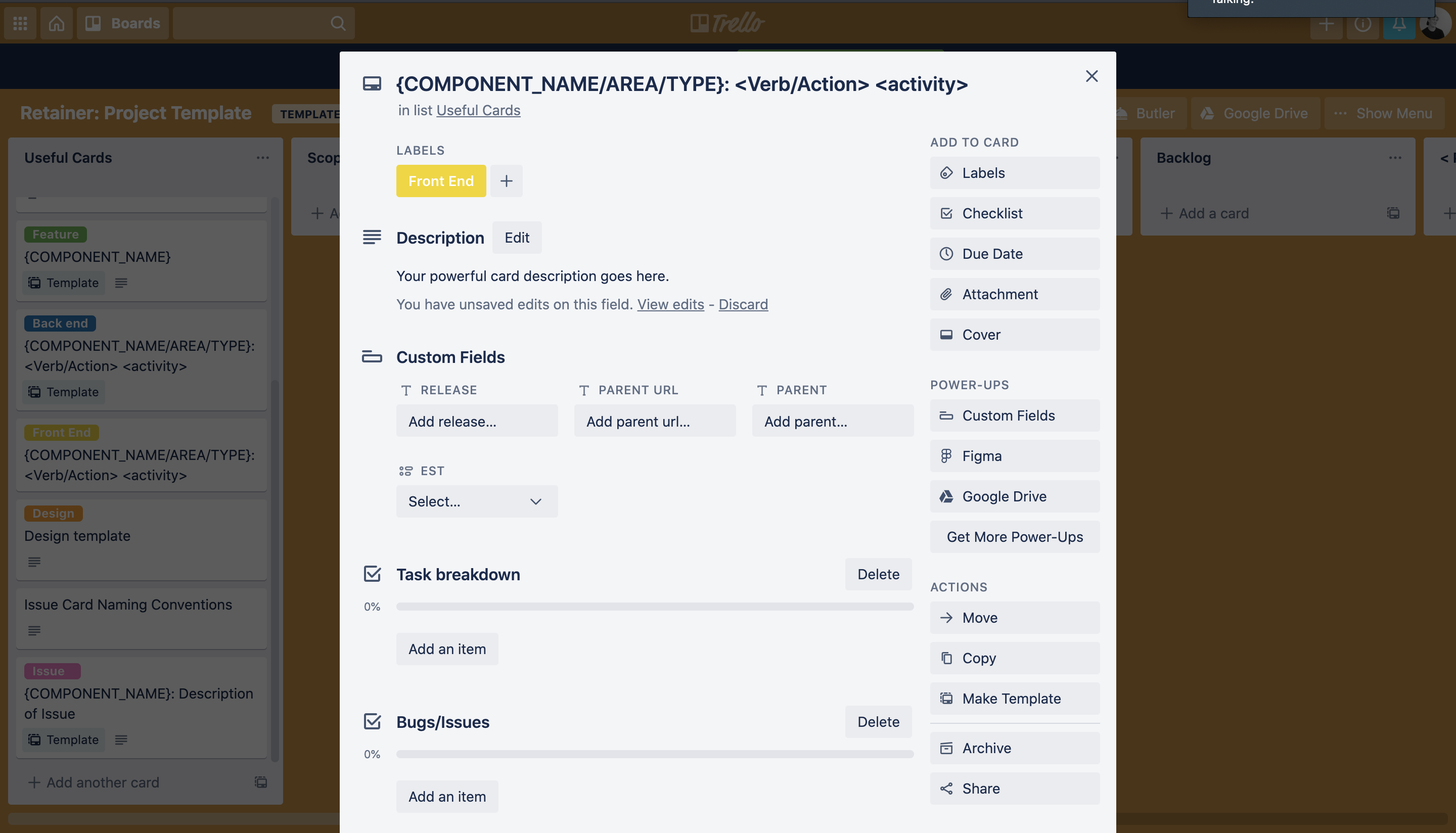 Tips:
You can get out of Trello cards what you put in. To guide relevant conversation, create strong titles and adopt a company-wide naming convention to help align team members on best practice to create board and card titles so they can be found and understood easily.





Add labels to cards for quick identification for all board members.





 Add valuable power-ups. We're fans of

custom fields

to add more context to cards with dropdown menus, checkboxes, or additional data that can be viewed from the board and exported to a CSV when needed, or Google Drive to bring files and folders to Trello cards





 @Mention your teammates in checklists or comments for quick responses.





If you're new to Trello and have an idea, add members to your board and

download this template

to kick-off collaboration in your distributed teams.
3. G Suite
Developed by Google cloud, this is the bee's knees of harmonious collaboration between time-zones and storage for businesses large and small, protected with a 2-factor authentication and deeper security options. We're all for cloud-based applications because of its flexible scalability to increase or decrease storage capacity as and when you need it.
Tips:
Use a standard naming convention for file names so that documents are in a logical location. If you do forget where you save a file, G-drives powerful search lets you locate documents of all types by sifting out the search term from anywhere in the document. Clever.



For ultimate organization for remote-work, download

Google File Stream

for access to the latest versions of your cloud storage on your device from wherever you are.




If you're like us and have teams in different countries, collaborate asynchronously between time-zones (or differing work-hours in the UK) using documents, sheets, and slides. As with Slack and Trello, we like to target our team members as much as possible with a "@mention" to eliminate delays and better direct our questions.





For live collaboration, chat within google documents is a great feature. Google documents work synchronously so it's collaboration with a boost, (as long as your colleagues are online).





Having a dodgy Wi-Fi afternoon but still not done with your doc, sheet, or slide? Download the Google Docs

Google Docs offline

to work without internet...(just don't forget to turn it on).


4. Zoom
Zooms' quality and reliability is by far, the best we've come across. We've tested out a few video conferencing apps but Zoom wins hands down and has been comfortably integrated into daily communications for the past 3 years. 
Zoom has soared in popularity in recent months and as the remote-working force continues to grow, so does the security concern. Zoom continues to be our platform of choice as it is frequent and consistent in releasing information and updates. It does help to be active and review the platform as a company too, implementing any changes on a consistent basis to eliminate any concerns. 
Top tips (for extra security):
Ensure the latest version is being used to ensure that you are using the most stable and secure version. 



Create a new ID for each meeting. This is generally much safer if you're using the platform regularly and minimises the risk of someone guessing your ID or using a meeting link from a previous session.





Ensure your meeting always has a password





Share only the relevant screen.




Use the waiting room (but don't forget to let them in!).



5. 1Password
Managing access when you're remote is not easy. 1Password is our password manager that takes care of storing, creating, and utilizing passwords. Whilst all of the above apps can make your remote-working life a doddle...they're no use if you can't get access. As a Cyber Essentials Plus partner, our priority is to protect our organisation when browsing our favourite web-based applications.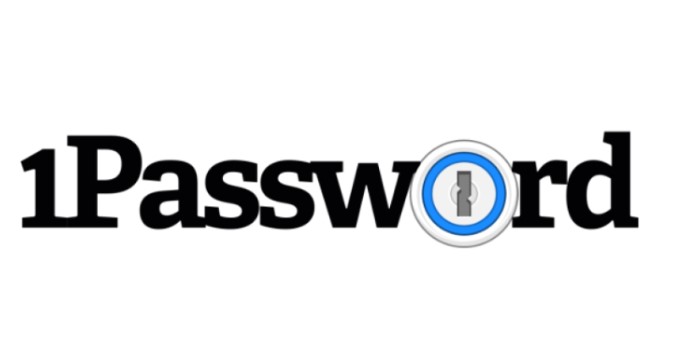 Tips:
Add 1Password to your browser to get quick access to your task with no risk of an online discussion containing password credentials. Your admin can transfer credentials from one secure vault to another (i.e. from department to department), or add new users to a vault when needed. 1Password hosts 2-factor security authentication, uses a personal master password for every sign in and issues an emergency kit should you need to sign in from another device. 



Manage access between vaults. 1Password can help you be more productive in your team by only allowing access to sites or tools you need to do your work, stored in your personal vault. 1Password not only offers protection; its seamless usability lets us work

quickly

when we need it most. 
Final tip.
Remote-working tools are changing the way we collaborate and organise information. If you introduce an application, ensure it's safe, fall in love with it, and push its boundaries to see what else it can do. If you're like us, this will result in a toolkit of quality applications that are integrated into the company process, (appropriate for in and out of the office). Used well and they will keep you connected and productive all year round!